We meet in St Peter's Church Hall on Thursdays at 10.00 am – 11.30 am.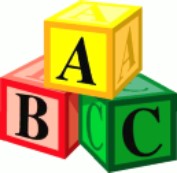 ABC stands for Adults, Babies and Children and has been running here at St Peter's for many years. There are toys and toddler centric activities, such as singing and storytelling. There is plenty of space with changing facilities. Most importantly there is always a cup of tea or coffee for parents and guardians.

Price: £1.50 for up to two children (50p per additional child)
St Peter's Church Hall has plenty of parking and operates a friendly but firm safeguarding process.