Scroll and Click the club name to see what our children have been up to..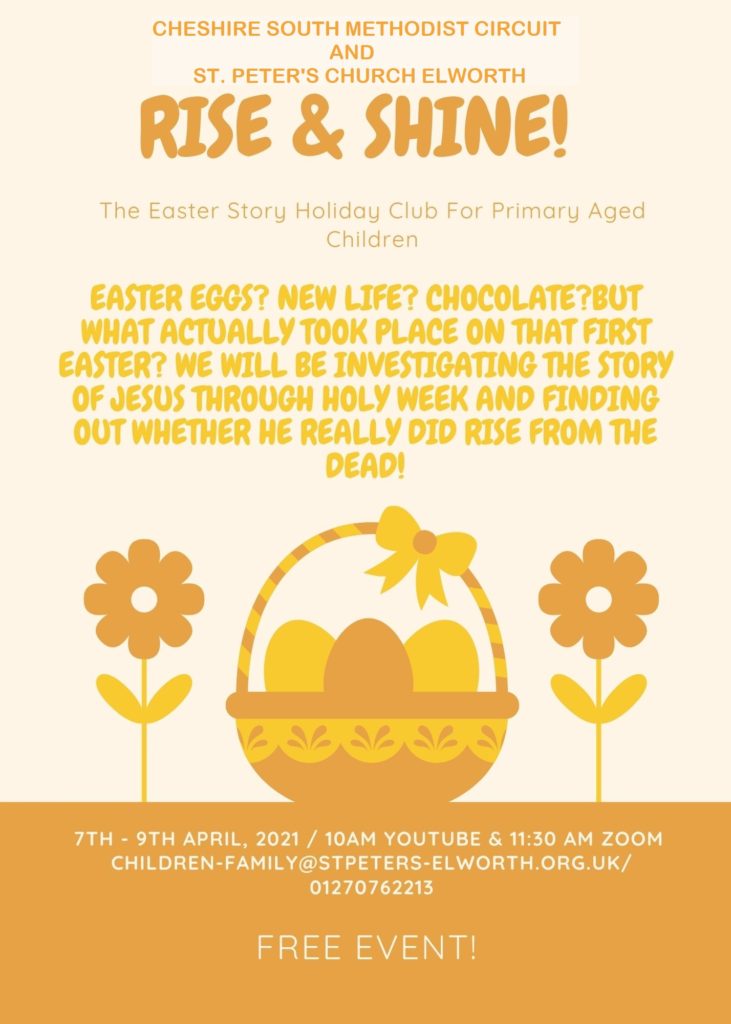 Do you know what it means to Rise and Shine for Jesus? We'll be finding out about the events of the Easter Story and learning  about Jesus' incredible love for us. He loved us so much that he was even prepared to die for us. But the story doesn't end there. Join us for 'Rise and Shine – The Easter Story' to find out more.
++++++++++
Big Dreams (17 – 19 February 2021)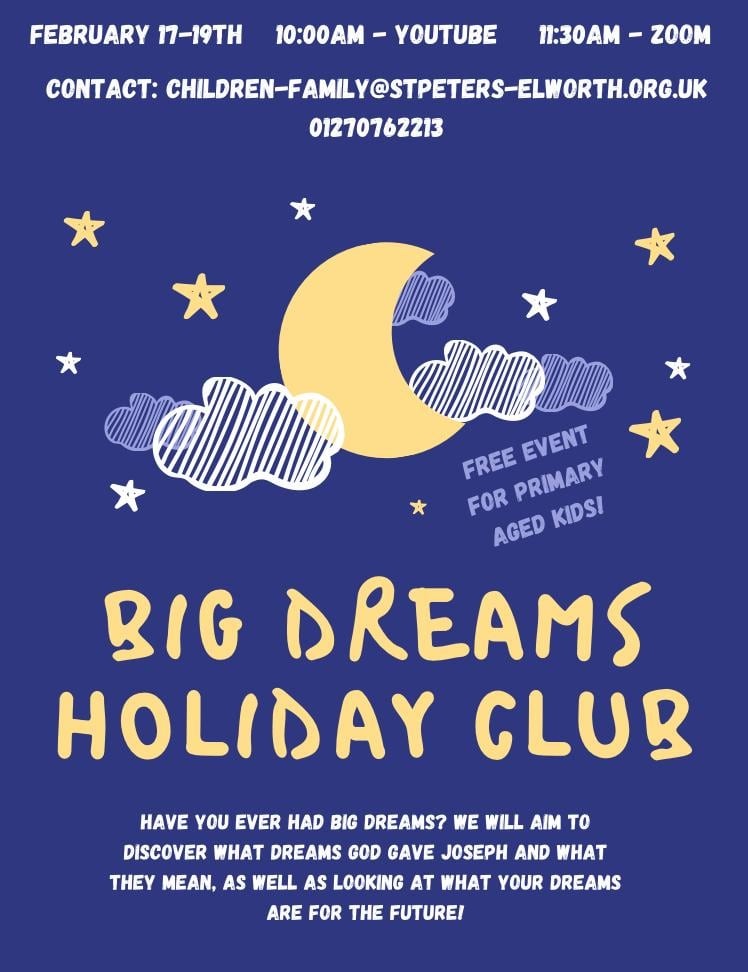 Have you ever had big dreams? We will aim to discover what dreams God gave Joseph and what they mean, as well as looking at what your dreams are for the future.
++++++++++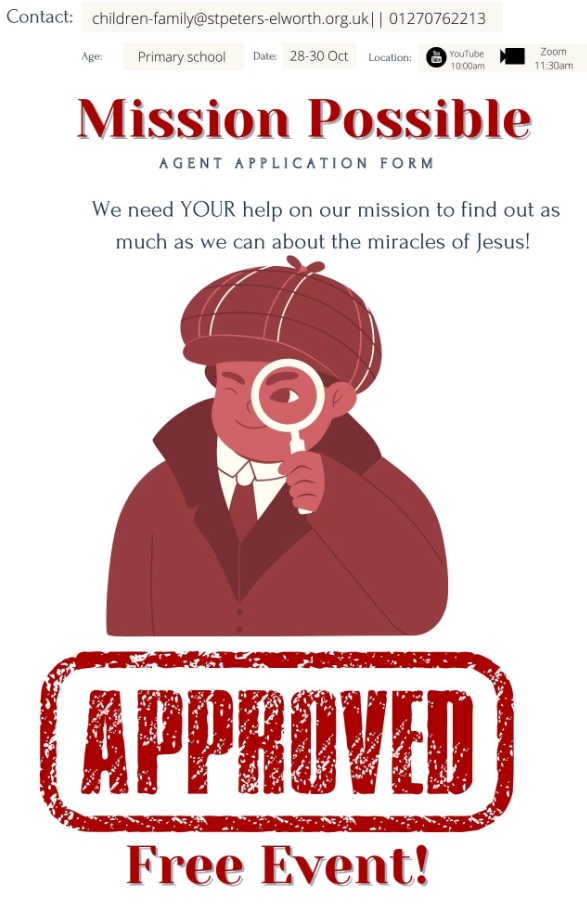 Mission Possible which asks: Is Jesus Real? Can Jesus Heal? and Is Jesus Alive Today? The club has been hugely successful so far with 32 children signed up and many joining us for our daily zoom sessions.
++++++++++
Wonderzone (17 – 21 August 2020)
Our very first 'Virtual' Holiday Club took place from Monday, 17th to Friday, 21st August 2020. Lots of children and their families took part and shared in the wonder of God's creation through stories, crafts, games, experiments and lots more. Everyone logged into a pre-recorded you tube clip to set the theme for the day. They all then went away and produced an exciting craft from the craft pack which had been delivered to them the previous week. We all then came together via zoom for lots more fun. We have much to thank the Lord for and we pray that many families will have been blessed by the club.
++++++++++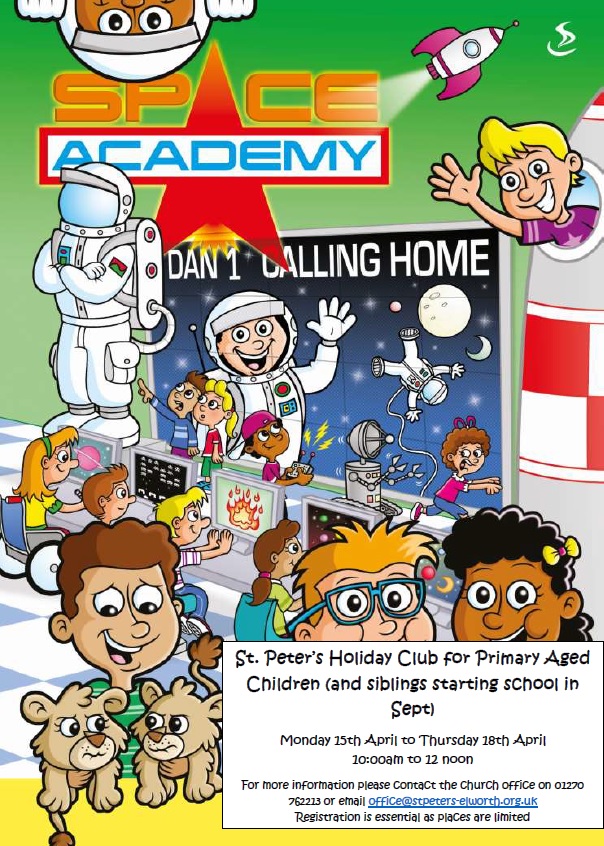 In April 2019 our annual Holiday Club took place and this year it was: Space Academy. The children became space cadets for the week and learned lots of interesting facts about our wonderful universe. Most especially, they learned about the story of Daniel and how he became an alien in a foreign land. When Daniel arrived in Babylon it must have been like being on another planet! But Daniel never gave up on praying to God and God looked after him and kept him safe.