We meet in St Peter's Church Hall on Wednesdays at 10.00 am – 12. 00 pm.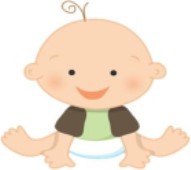 We are parents and guardians of babies who meet with our little treasures. There are lots of toys and baby centric activities which stimulate our bundles of joy. There is plenty of space and of course all the facilities needed for baby changing. And most importantly there is always a cup of tea or coffee for parents and guardians.

St Peter's Church Hall has plenty of parking and operates a friendly but firm safeguarding process.
Note to parents and guardians: If you'd like to register your child in advance please call the Church Office on 01270 762213