For an UPDATE from David click here..
Government regulations, physical distancing and hygiene guidelines will be followed at all times if attending Church. Face coverings must be worn. In spite of the new 'rule of six' places of worship can still hold more than six people in total and public worship can continue.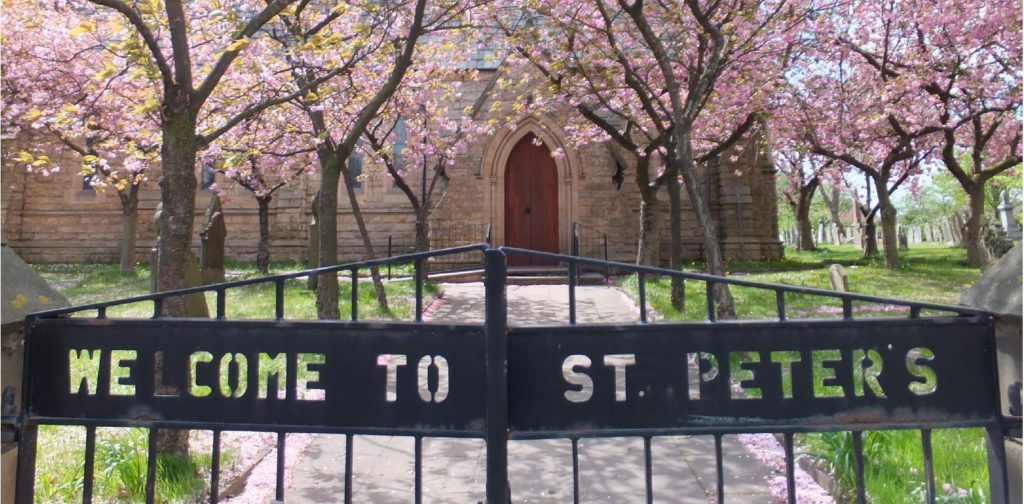 On Sundays…
The church will be open for prayer at 09:00 – 11:00
There will be a service in Church at 16:00, and an online service uploaded to this website as below
Please be aware that the above advertised times may vary but will be communicated via this website.
PLEASE NOTE that there will be an outdoor Harvest Service on 27th September at 11:00. To book a place please contact the Church Office.
There will NOT be a service at 4pm on this day.
+++++
13th September 2020 Service (the service will be updated after 6:30pm on Saturday)
+++++
Update Regarding the Re-Opening of St. Peter's Out of School Club
Click here to enter the OOSC pages
We would like everyone to know that we will be back up and running in September with a range of wonderful, fun packed activities for your children to enjoy. We will be taking every measure to make our setting Covid-19 safe and our priority is, as always, to provide your children with a fun and relaxing time with their friends.
We also look forward to welcoming those children starting Reception class this September.
We would like to thank everyone for all the support and patience you have shown us while we have had to postpone the club during the pandemic and look forward to your continuing support in September.
Please contact the Manager to register your child or to find out more information on the telephone number provided.
St Peters Out of School Club
+ + + + + + + + + +
Past case Safeguarding Review. Click here for more info..